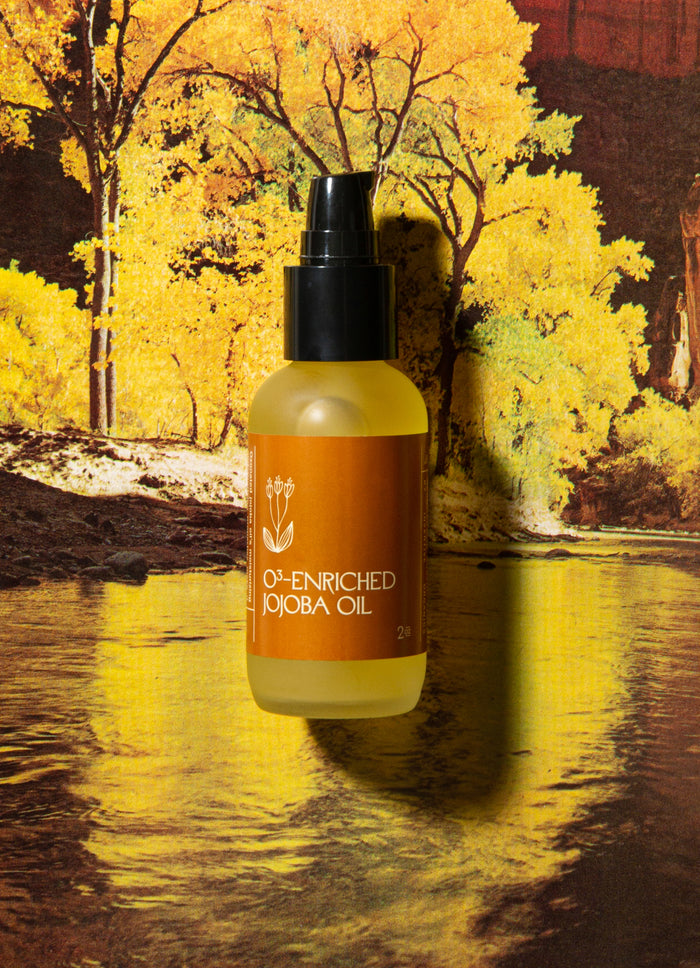 Ozonated Jojoba Oil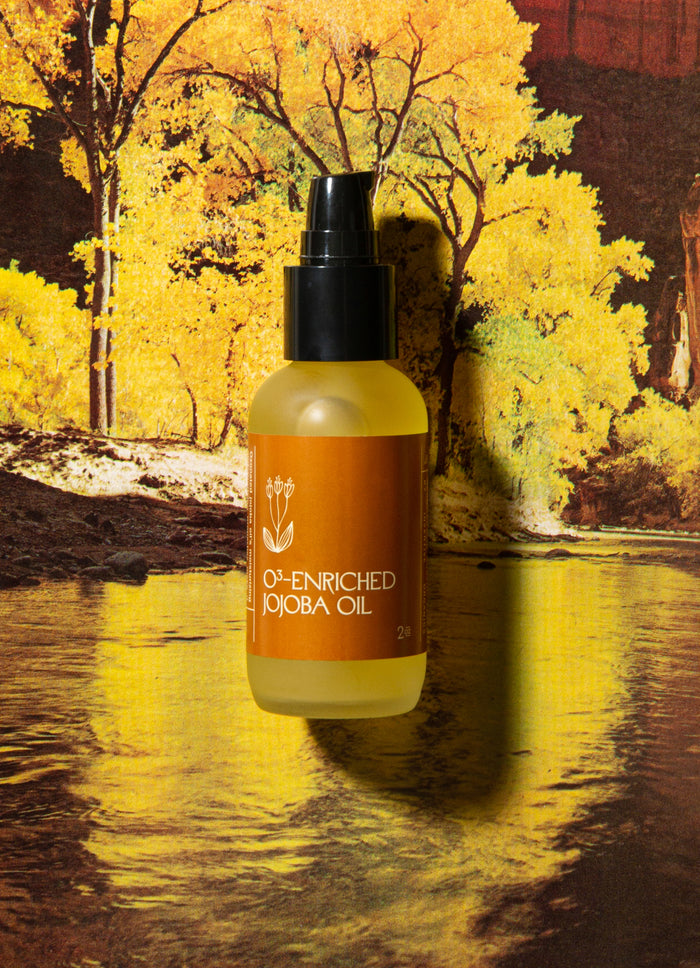 Ozonated jojoba oil is made up of organic jojoba oil & activated oxygen, also known as ozone which is essentially created by taking pure oxygen and electrically charging it. This is done by flowing oxygen through an electrically charged tube. The activated oxygen is then funneled into the desired raw oil where the electrically charged oxygen is slowly infused. In this instance the resulting organic ozonated jojoba oil is a light oil with many therapeutic applications.
Jojoba oil is the closest match to the naturally occurring sebum of the skin and historically Native Americans used jojoba to treat wounds and sores. These days the the potential of this golden oil, which has been said to have healing properties unmatched by any other oil derived from fruit or seeds.
Jojoba is easily absorbed and inhibits your skin's production of sebum, thus balancing and regulating the oiliness. It penetrates the pores deeply but without clogging, letting your skin breath freely. Its natural antibacterial and fungicidal properties means that our ozonated jojoba oil will impede the reproduction of many types of bacteria on contact, reducing the incidence of rashes and blemishes.
 Jojoba oil is a natural antioxidant, which can help protect your skin from the harmful effects of free radicals.